About Us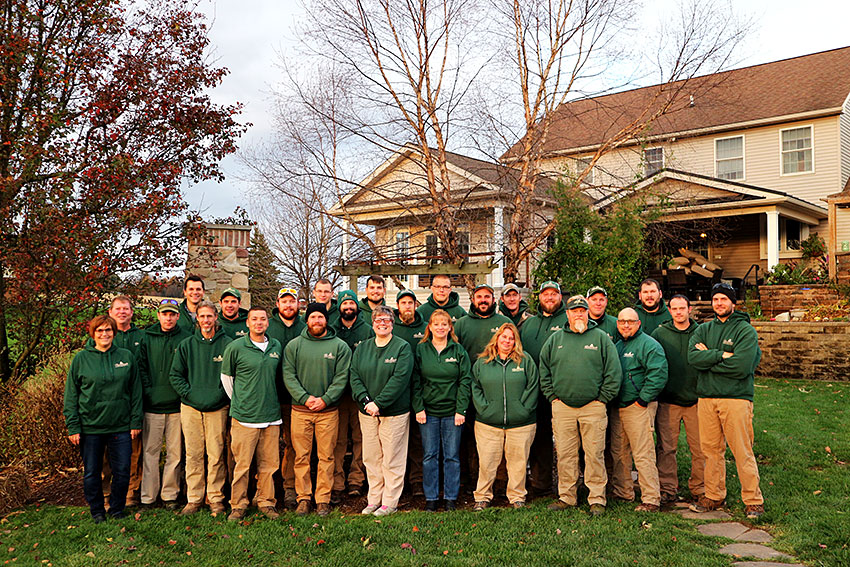 Eric started The Greenskeeper in 1987 with a truck, a John Deere Mower, and lots of hard work. Eric had a goal of owning a landscape company since childhood and had apprenticed with area landscapers during his high school and college years. After graduating from college, he finally started his own business.

We met in college and got married the summer after Leslie graduated. She took over the bookkeeping of The Greenskeeper at that time. We became an official team and together have weathered all of the sunshine, rain, blizzards, and droughts that have come our way.

Since beginning so many years ago, many changes have occurred in both our family life and the business. Our four children are now all grown up. Three are married and the addition of grandchildren has been a real joy to both of us!

The company has grown, as well. We now have more than thirty members as part of our team during the busy season. We are a family-oriented business and really desire that the Greenskeeper be a great place to work.

The Greenskeeper operates with the utmost integrity. Each job is done with excellence, while pricing remains fair. The many changes within the landscape industry over the past 35 years could never have been predicted. But staying up-to-date on industry trends is a trademark of The Greenskeeper. So along with the original services offered of maintenance and landscape design and installation, they also create beautiful outdoor living spaces that include professionally designed and installed hardscaping, ponds, waterfalls, and landscaping.

We are Christians and are dedicated to operating by biblical principles. We publicly thank the Lord for any success we have experienced and trust Him for all of life — including operating this company.